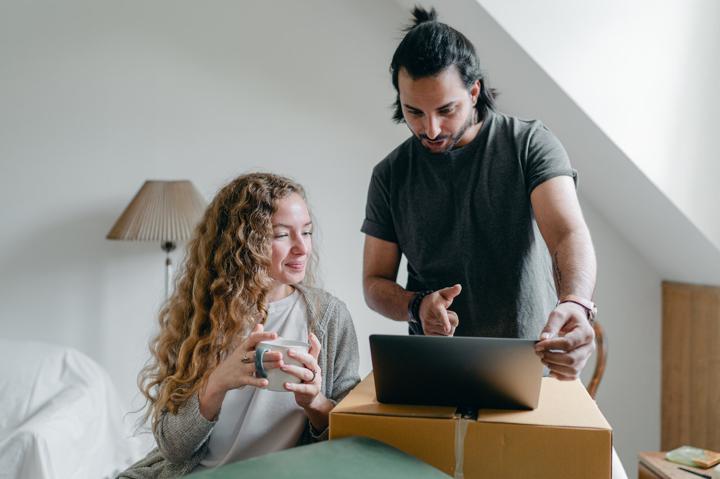 There's more options to create Wills than ever before and also a lot less inertia around creating Wills these days. Just like many other industries, Wills have adapted to online options that serve all age groups, but make it easier than ever for tech-savvy millennials to have an up-to-date Will without needing to meet with a lawyer. 
Regardless of age, size of assets, or family situation, all individuals and couples stand to gain peace of mind through having an up-to-date Will by ensuring that their loved ones will be taken care of when they eventually pass. The truth is that having a Will isn't just for you, but mainly for the loved ones you will predecease. Not only does this incorporate a financial component, but a mental one as well, since the last thing you do is add on additional baggage to already grieving loved ones. 
---
What are my options for creating a Will?
There are generally three ways to create a will: 1) handwriting a Will, 2) hiring a lawyer or 3) using an online software or app.
Handwriting a will (Holographic Wills), while inefficient, are common enough and often used in emergency situations, such as when the writer, known as the testator, is near death or alone.
Hiring a lawyer is the traditional choice for Wills and estate planning documents, where legal advisory is available to help you get all your estate needs in order. However, since the majority of the testator's needs are generally simple, the added cost and hassle of multiple in-person meetings may not be worth it depending on the simplicity of your estate. 
An Online Will writing service or app is an option many people are not aware is much more affordable and less complex than other options. For the majority of requirements, online apps or software are an effective and budget-savvy way for those with simple estate requirements to create a Will and other estate planning documents.
When should I create my first Will?
With drafting your first Will, there's no bad time to do so but several key events where your Will should be created or updated. Essentially, whenever you accumulate something that could be lost such as wealth or assets, it should be reflected in your Will. Although it's not particularly common, drafting your first will when just beginning your career is a great way to get started. 
However, if you're looking for the laundry list of key events that should prompt you to create a Will, here are a few of the most important ones:
Marriage: This ensures that in the case of your unexpected death or illness that your spouse inherits all of your assets with ease. Common Law couples should also do the same, since depending on where you live, laws don't guarantee that your partner will have an easy process of inheriting what you've left behind if that's what you wanted.
Buying property and other assets: Having a Will in this case ensures assets like property and vehicles are left to the right people. 
Birth or adoption of your first child: All individuals or couples with children should have a plan to ensure that all minor children are taken care of in the event of an unexpected passing. This is often a "must update" event, given how the beneficiaries of your estate will need to be changed to reflect your children. Wills are also commonly combined with life insurance at this stage. 
Illness or death of a loved one: Aside from being a reminder of mortality (especially due to the cause of death), these can also be cases where you see first-hand the complications that can happen if a person dies without an up-to-date Will, and may be a prompt to create a Will if you don't yet have one. 
How and when do I update my Will?
The important thing to remember here is that whenever you draft a new or updated Will, your previous document is revoked and null to ensure that you only have one legal Will. If you previously drafted a Will with your lawyer, then updating it depends on scheduling time to see them again. 
Online services also make it easy to update your Will whenever you want at no extra cost. This can be as simple as logging into your account and making a few changes every few years or so. If you previously drafted a Will with a lawyer and you have simple enough estate requirements for online Wills, you could move online and vice-versa. 
An additional common practice that many couples have started doing is a yearly review of their estate plans, including their Will, where they simply go over everything and track if anything needs to be changed or updated. 
The life events listed above are also all prompts for when updating your Will should be considered.
What other considerations should I make when creating a Will?
An additional consideration for any Will is the legacy you want to leave behind. If you're ensuring that your loved ones are protected, why not consider protecting something else you care about after you die?
There are plenty of great causes to support that will carry on long after your lifetime, and a legacy gift has the potential to sustain that cause for future generations to come. Just one example could be giving a 1% residual gift to a charity that supports a simple problem like combating malaria in developing countries. 
If your estate is valued at $500,000 for instance, then that 1% is equal to $5,000, which is more than many people give in their lifetime and can have a momentous impact on a charity. According to the Against Malaria Foundation, bed nets are the most effective and cost-efficient ways of protecting groups of people at risk. They cost about $2.50 CAD per net, and for every 600 nets, a minimum of 500 malaria cases can be prevented. This means that donating 1% of your estate to a nonprofit can save up to 1,660 lives even after you die!
While this is just one example of how a legacy gift can have an impact on the world, it's an entirely individual choice. You can decide to support whatever causes you believe in while knowing that your gift will do some good in the world even after you die. While it may not be everyone's choice, many people feel empowered that they can benefit their world even after their lifetime. 
Should I tell my family about my Will?
Yes! Speaking to your family about your decisions in your Will is extremely important for communicating with your assigned executors and guardians, as well as understanding the rationale behind leaving gifts to loved ones or charities. While some of these topics may involve uncomfortable conversations, that small amount of discomfort is far less than your loved ones can experience if you don't make your wishes known to them before you die. 
Founder & CEO of Viive Planning, Mallory McGrath, even shared her expertise with us on the importance of sharing your legacy intentions in a previous post. 
---
It's your Will, and your Legacy. Start today.