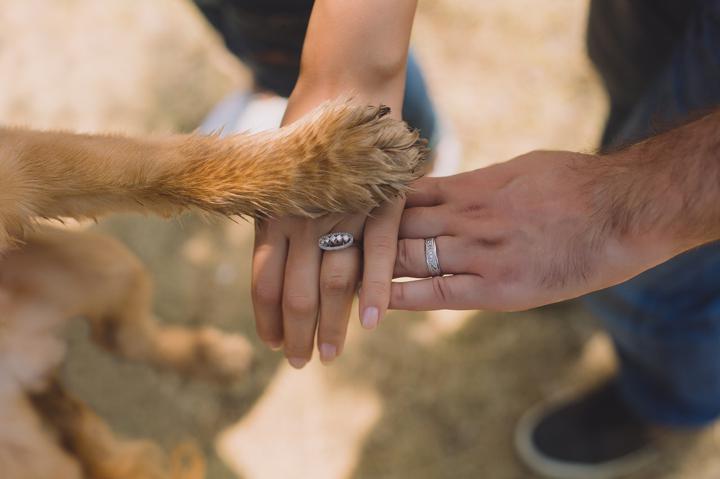 Of all of the important parts of keeping your estate plans up-to-date, pets can often be overlooked. Of course when creating a Will you're always going to think about your children, but have you ever thought about what happens to your pets if they aren't included in your Will?
All About Pet Trusts
In Canada, a pet is considered property, which means that you can't list a pet directly as a beneficiary of your estate, but you can bequeath them to a beneficiary of your choosing, which you would set up in a pet trust. 
While the majority of Canadians consider their pets members of their families, few Canadians have actually set up pet trusts to ensure that their furry friends are properly cared for when they pass away. Often people think that pet trusts are just for the wealthy, but they're actually a simple way to ensure that any pet goes to the right guardian if you predecease them.
By creating a pet trust, you'll ensure that your pets don't end up in an animal shelter or humane society, where they may not be adopted by a new owner. While many humane societies and shelters provide industry leading care for their animals, most people would rather their pet go to a loved one who can continue to provide a similar level of care that they did. 
When setting up a pet trust, you can also assign a portion of your estate to their guardians for the cost of their care. Since the most significant costs of pets happen in their later years, it's important to determine the right amount of money to leave for their care depending on the age of pets. This may also be something to update in each revision of your Will since the health of pets can change with each year that goes by.
Setting Up a Pet Trust With Willfora
When you create your free Will with Willfora, we always suggest adding your pets (we call them fur babies) to your estate plans through creating a pet trust. You can assign guardians for their care in the event of your unexpected passing similar to how you would assign guardians to minor children, and you can also leave a sum of money for those guardians to support the cost of caring for your pet.
First, you name your pet and describe them once you come to the pet section of the app. In the description box, it's helpful to add their breed and age so that there isn't any confusion in the event that you have multiple pets.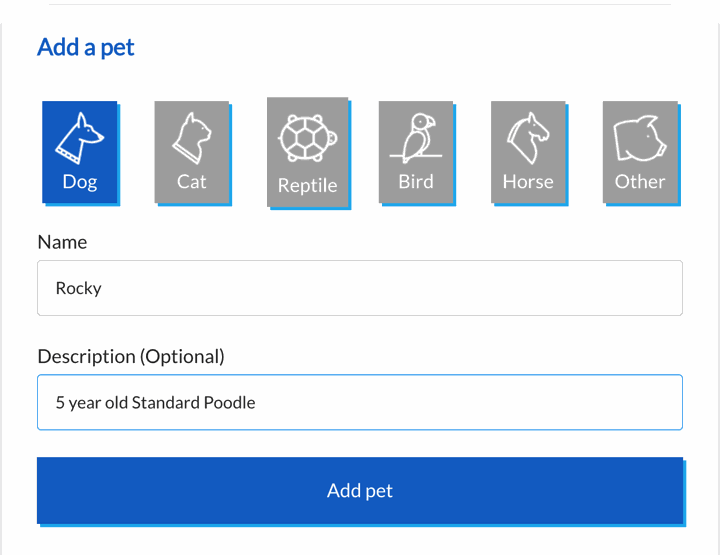 Another reason that it's important to add the age of your pets to the descriptions is when you're calculating the amount of money from your estate to leave to the guardians for the care of your pets while also determining their life expectancy. For example, if your pet is only 3 years old and has a life expectancy of 16 years, then you'll likely want to leave a larger portion of your estate for their care than if the pet is 13 years old. Using Willfora, it's helpful to check in on the health of your pet each year to determine if you've left enough for their care. 
Just like assigning guardians for minor children, selecting loved ones to care for your pets should be carefully thought out. This means having conversations with loved ones about the care of your pet to ensure that they are willing to be the guardian before you assign them. In any case, it's also helpful to assign a backup in case your preferred guardian is unable to care for your pet at the time of your passing or if they predecease you.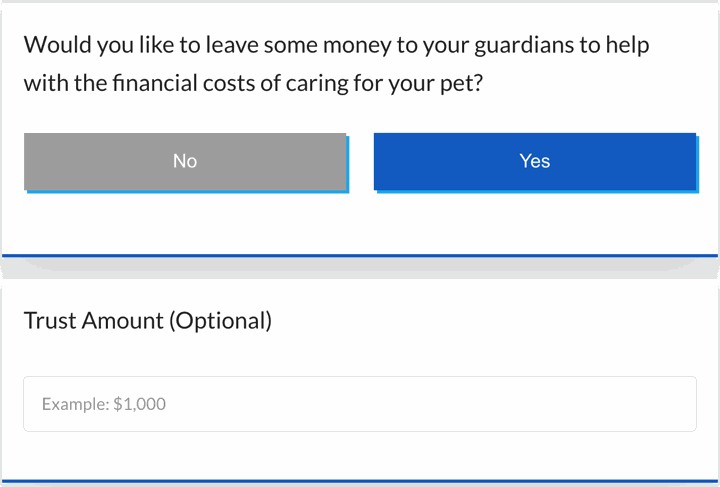 ---
If animal welfare is also a cause that you're passionate about, you can also consider leaving a gift in your Will to charities such as World Animal Protection and Toronto Humane Society.