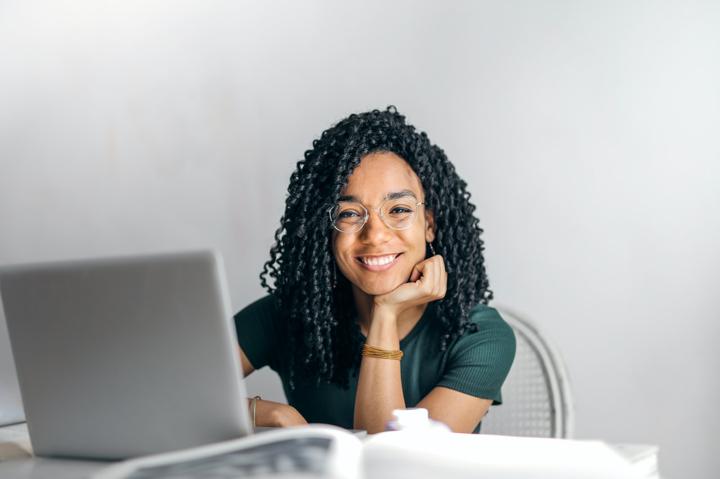 As online Wills grow in popularity in countries like the United Kingdom, United States, and Canada, several charities have been embracing these additional tools for digital transformation by adopting services like Willfora as a way of increasing legacy gifts. 
As this trend continues, there are several reasons for charities to get excited about introducing online Wills to their donors, and below are four that we believe are the most important. 
By 2030, the majority of adult-witnessed Wills will be created using online services.
The Financial Times reported earlier this year on how the recent pandemic forced many charities to finally embrace digital transformation in order to continue to secure donations in predictable ways with the absence of in-person events. While many of them have permanently pivoted to these digital strategies, online Wills also grew exponentially for the same reason. This means that through this new channel for creating Wills, Canadian charities are already receiving gifts whether they have visibility into them or not. 
While the typical pen-and-paper process of creating Wills often does not allow for visibility into legacy gifts, online services like Willfora can provide real-time insights into future income for charities to develop more robust tracking of legacy gifts. Think of this as an additional channel to track, just like how monthly donations can come through the mail or facilitated online. The sooner charities embrace new technologies for legacy giving, the sooner they can capture and track more legacy gifts through new channels. 
More resources creates more opportunity for action.
"You made a ten-year process take only 20 minutes!" - Willfora User
This is perhaps our favourite testimonial we've ever received, but mainly because it speaks to how much procrastination goes on when a person is ready to create their Will. Although many donors may intend to leave a charitable donation in their Will, the cycle often stops when it comes to the actual creation of that Will. In this case and like many others, it can be a multi-year process for a person to take action due to the perceived complexity, cost, and time that the process takes.
This unfortunately leaves fundraisers with limited visibility into legacy donors and makes it hard to prove the return-on-investment (ROI) when hiring external help with legacy giving, unless the donor remembered to fill out the gift confirmation form that the charity provided. 
Instead of relying solely on Will kits and sample bequest language, charities can further benefit from including additional resources that actually allow them to start the process of creating a Will. Providing a self-serve option in this case can both expand the options for the donor and also provide a more compelling call-to-action around checking this often pesky item off of a donor's to-do lists. This way, charities can both fight the inertia around creating Wills generally and increase the chances that a gift will be left to their organization through each Will. 
Not only that, but fundraisers who oversee multiple giving streams often have limited time to spend on legacy giving, and self-serve options like Willfora allow fundraisers to augment the time needed to follow up with donors who are intending to leave a gift. This way, they have more time to spend with donors who have more specific needs while continuing to grow the portfolio.
Increased visibility into future income and legacy donors.
Currently for legacy giving, it's estimated that for every legacy gift a charity knows about, there are four to five more that they don't have visibility into. This is a problem with the traditional method of legacy giving that online Wills are stepping in to change. If charities don't know who their legacy donors are, they won't need to continue to treat them as prospects for legacy giving, which can lead to a poor experience with the number of communications that a donor may receive from the charity. 
Although this may seem like a bit of a stretch, we hear all the time that legacy donors often don't want to be consistently contacted by the charity after they have left a gift in their Will. This also speaks to how the margin of error in communication can expand with limited tracking of who has actually created their Will and who has not.
When fundraisers can track their legacy donors with confidence, they also get a better idea of who to follow up with if the donor had previously expressed an intention to leave a gift in their Will. Since fundraisers often have trouble confirming whether these donors have completed their Wills, online solutions with real-time insights into donors and future income also saves them time following up on donor intentions. 
Finally providing a direct ROI to the investment.
Perhaps the most important piece that online solutions can bring to fundraisers in legacy giving is being able to draw a straight line from the investment in the technology to the gifts in Wills secured. While the advisory of consultants and legacy giving experts helps lots of charities grow identify prime prospects for legacy giving, it's still often difficult for fundraisers to prove the ROI to a dollar amount after the relationship has ended. 
That's why we want to empower fundraisers to predictably grow legacy gifts while clearly reporting back on their successes when speaking with charity executives. Asking for a budget increase to adopt new legacy giving strategies is often like pulling teeth due many charities prioritizing short-term donations versus long-term investment, which is why being able to prove an ROI on the investment into legacy giving is so important. 
By investing in technology that reports back in real time on gifts facilitated through online platforms, fundraisers can clearly identify the return on their investment directly tied to future income. This way, when meeting with charity executives to review legacy gifts, they're put in a far better position to ask for a budget increase so they can continue securing more gifts in Wills for the organization.