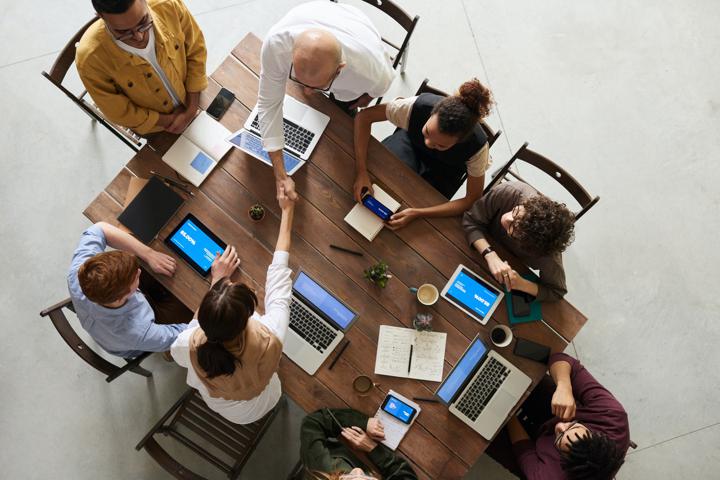 We speak to charities every week about legacy giving and often hear several common soundbites around why a charity has not been actively growing this portfolio. These are things like "we've been very reactive in the past with legacy'', and for the person overseeing legacy giving, "it's usually done on the side of my desk". 
There's a reason so many charities get stuck in this cycle for several years without taking action, and funny enough, it's a lot like a person needing to create or update their Will. Plain and simple, there's a lot of inertia in the process to overcome in order to properly invest and grow through legacy giving. Even though a legacy gift will likely be the biggest gift a donor gives to charity in their entire life, here are the four biggest roadblocks preventing charities from investing in legacy giving. 
Priority
Generally speaking, charities are more likely to prioritize short-term revenue goals and fundraising activities over ones with longer-term benefits that may not be realized for several years. This has a lot to do with risk, but also considers the values and priorities of the charity executives. Depending on the executive, the decision maker may not see the value in investing in long-term strategies, especially if the gifts won't be realized until after their tenure ends. 
This type of decision making can also adopt a cycle of investing in the same things that have been working every year, taking few risks in the process that could jeopardize the financial stability of the charity. For charities that we speak to who are just getting started, it's quite common to hear that legacy giving recently came up in a board meeting, which prompted them to start exploring ways to get more active in growing the giving stream. 
The same can be said for a person who is looking to create a Will and doesn't prioritize it for some time. Often what can spur them to finally prioritize creating a Will is when a family member or friend who they trust convinces them of its importance. 
Complexity
Another similarity between investing in legacy giving and creating a Will is the complexity of the process. There may be intent, but committing to that can take years on end to make a decision because charities (or individuals) may be waiting for the right time or be deterred by how many years it can take before they start seeing the real benefits of gifts in Wills to the organization. 
For charities, the easy part of the process is identifying the donors that are most likely to be good candidates for legacy giving, which is often done in partnership with consultants in the industry. However, proving a clear cut return-on-investment (ROI) in planned giving is no easy task due to the typical pen-and-paper process, because securing gifts in Wills comes with little visibility into future income. In other words, getting intending donors to commit to gifts in Wills is what really moves the needle for charities, yet charities rarely have visibility into all of the future gifts intended for them. 
Price
Getting started can be complex already, and the cost to do so definitely doesn't help. Hiring external help in the form of consultants and legacy giving experts often starts at over $10,000, with the main result being that the charity can identify tier top prospects for legacy giving. However, when charities identify that pool of candidates, they usually have to pay more to run campaigns, webinars, etc. that are geared towards converting intents to gifts in Wills.
This also comes up in several conversations with charities, where they've been sitting for years on a list of high-value donors with an intention to leave a legacy that they haven't proactively managed to convert to real gifts in Wills. It's as if you've located a gold mine and don't have the proper tools to break ground. 
Price is also a common deterrent for donors looking to create or update their Wills and leave a gift to the charity. If they pay a lot of money to draft a Will with a lawyer from the start and want to avoid the cost of updating their Wills, they may put off updating it much longer than they should given the changes in their life that initially prompted the update. 
Time
While cost holds a lot of charities back from legacy giving due to budget limitations, time may actually be the biggest barrier to entry once a charity has overcome the complexity and priority issues. This is especially true if the charity has already invested into outside resources for legacy giving and they haven't seen a direct ROI that they can track, so putting the time into building the program further can seem daunting. 
However, the biggest consideration for charities in this situation is managing the time of the person that's tasked with growing legacy gifts. Unless the charity is large in size or has a seasoned legacy giving program, it's highly likely that the fundraiser overseeing legacy giving has several other giving streams to manage. We see this with plenty of charities where one or two fundraising managers cover all streams of giving, leaving little time to allocate to legacy giving due to the time needed to focus on it. Charity executives who work to manage the time and workload of these fundraisers may also worry that time will be taken away from more immediately realized fundraising strategies. 
The same goes for taking the time to create or update a Will. It often can be difficult  to coordinate meetings with lawyers, and because updates may be required every couple of years, taking the time to make the necessary changes will likely happen less often than needed. In simpler terms, it may take a charity five years to get started with legacy giving when it could take them three, and it may take a couple five years to update their Will when it should have been updated two years prior.